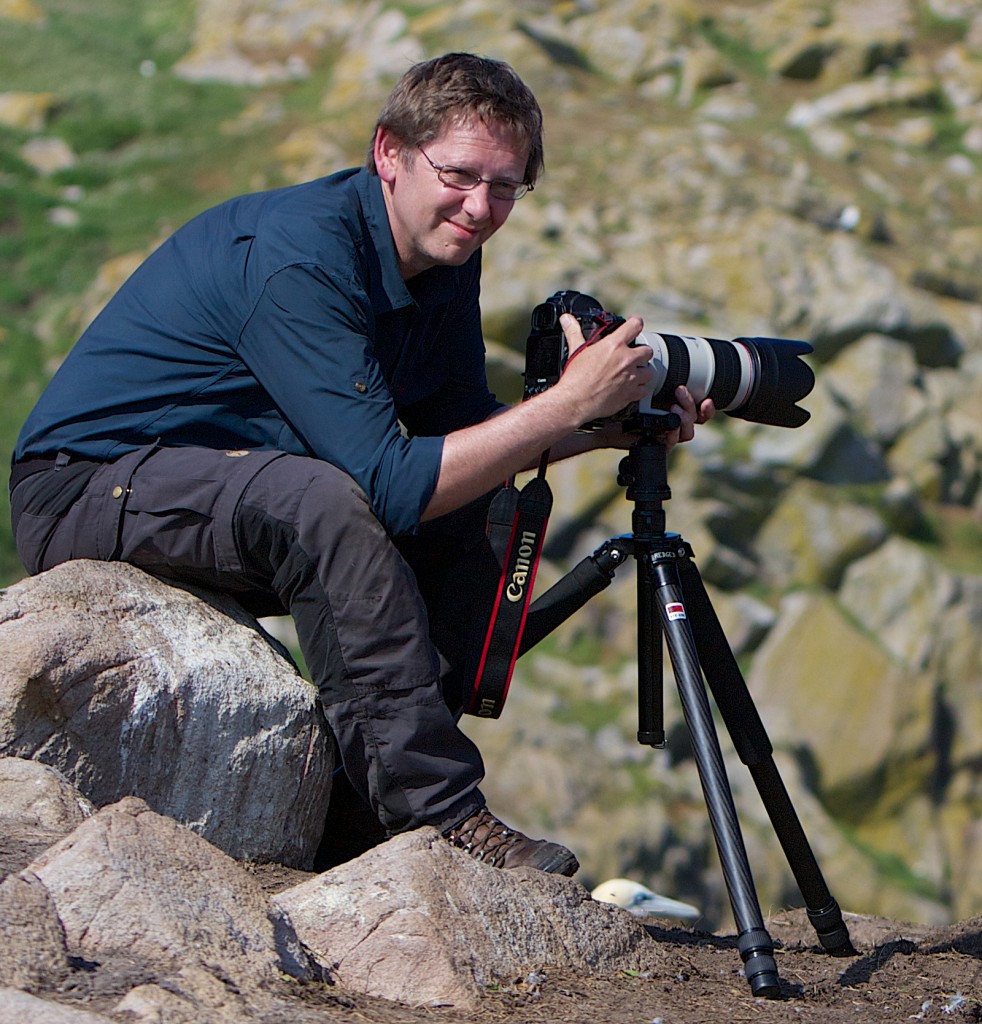 Date of birth: 21st of February 1959
How did you become passionate about nature photography?
I feel super at ease and happy when I am working with a camera in nature. I can completely lose myself in creativity.  Besides, I love to inspire people for nature photography, that gives me a lot of energy!
What subject do you prefer to photograph and why?  
I do not have a specific topic, but I particularly like flowers, macro, mushrooms, insects and coastal landscapes.  I try to register as little as possible and I try to look for boundaries in order to make a different picture in a creative / abstract way, though a photograph 'being different' is no goal in itself!  I'm not a wildlife or bird photographer, but when the opportunity presents itself, I will not go out of the way either.
What is your favorite nature preserve?
I have several areas where I often like to go and any time of the year there is an area where I prefer to go. In March / September I like to go to the beach and in winter I prefer the areas close to my home (Oude Buisse Heide). In May and August I like to spend time at the Kalmthoutse Heide. In general the areas which I photograph are not more than 15 kilometers away from my home. Besides that I enjoy photographing on the Waddeneilanden, in the Ardennes and Hallerbos.
What is your favorite shooting position?
Usually I prefer a low point of view, but the shooting position mostly depends on the right background.  So I move constantly to see which background best suits my image.
Which nature photographer do you admire?
In the Netherlands, there are a lot of nature photographers whose work really inspires me and whose pictures I admire. Naming a few would do shortage on the others so I prefer not to do that. I especially respect nature photographers who practice their profession with passion and are willing to just share that passion with others. But I also get a lot of inspiration from photos of workshop participants and so I'm learning every day!
What quality must a nature photographer absolutely have?
For me it is important that a nature photographer should be creative and should be able to think 'out of the box'.  In addition, a considerable amount of perseverance is important, but also the desire to amaze and inspire people.
Which light situation do you prefer?
My preference is for fresh morning light, preferably with morning mist and dew.  For landscape I like to work with sunsets, but also during fog and snow.
Which setting do you prefer: Manual-Aperture Priority-Shutter Priority?
I use the manual exposure mode for landscape and for macro the aperture priority mode because I can very quickly make 'steps' with different apertures.
Do you have any advice for future nature/wildlife photographers?
Make sure you know your immediate area very well and walk / bike there often to see what the area looks like during a certain period. That way you are able to be "exactly at the right time in the right place'!
You can find out more about Johan van de Watering on his website:  http://www.johanvandewatering.nl/