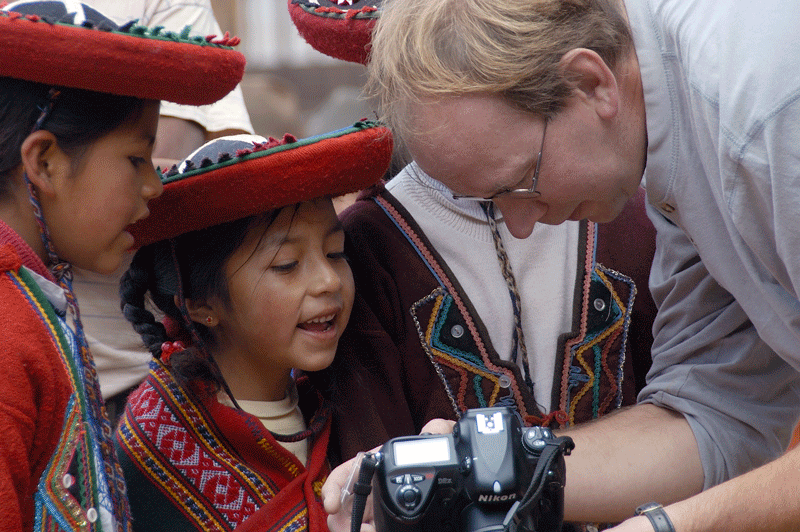 How did you become passionate about nature photography?
People can not live without nature, humans are part of it. We must be aware that we should not waste nature. That is why I take pictures of nature to show how beautiful it is.
What do you take with you on a photo shoot?
It depends on the subject that needs to be photographed. It varies from one camera with a zoom lens of 70-200mm to my entire equipment including a long telelens.
What subject do you prefer to photograph and why?
Nature, but that's no surprise. It doesn't matter whether it is in the Netherlands or across the border.
What is your favorite nature reserve?
The Veluwe, cold regions and Africa and South America.
What is your favorite shooting position?
It depends on the subject. Each subject has its own stand point needed. Usually you change position while shooting to experiment and get several pictures. With animals, a shooting position low to the ground is the best.
Which nature photographer do you admire?
Fred Hazelhoff, Erwin Olaf en Frans Lanting
What quality must a nature photographer absolutely have?
Patience and perseverance, and if you want to make your job of it, an entrepreneurial mindset is required.
Which light situation do you prefer?
Evening- or morning light
Which setting do you prefer: Manual-Aperture Priority-Shutter Priority?
Mostly the automatic setting with a preference for aperture around F8 en F11.
In percentage terms how much time do you take to create an image and to process the image?
That depends on the situation and is inexpressible for a nature photographer. That's very different than when you work in a studio. Most of the time, of course, is in the making of the picture, for one picture you have to wait some days, weeks or even months. The default adjustments are done quickly.
Which processing program do you use?
Adobe Photoshop
Do you have any advice for future nature/wildlife photographers?
Immerse yourself in nature and habits of animals and plants. Try to care for inspiration in your picture, that way it is easier to persevere.
You can find out more about Jan Vermeer on his websites:  http://www.janvermeer.nl/ and https://www.natuurfotomagazine.nl/