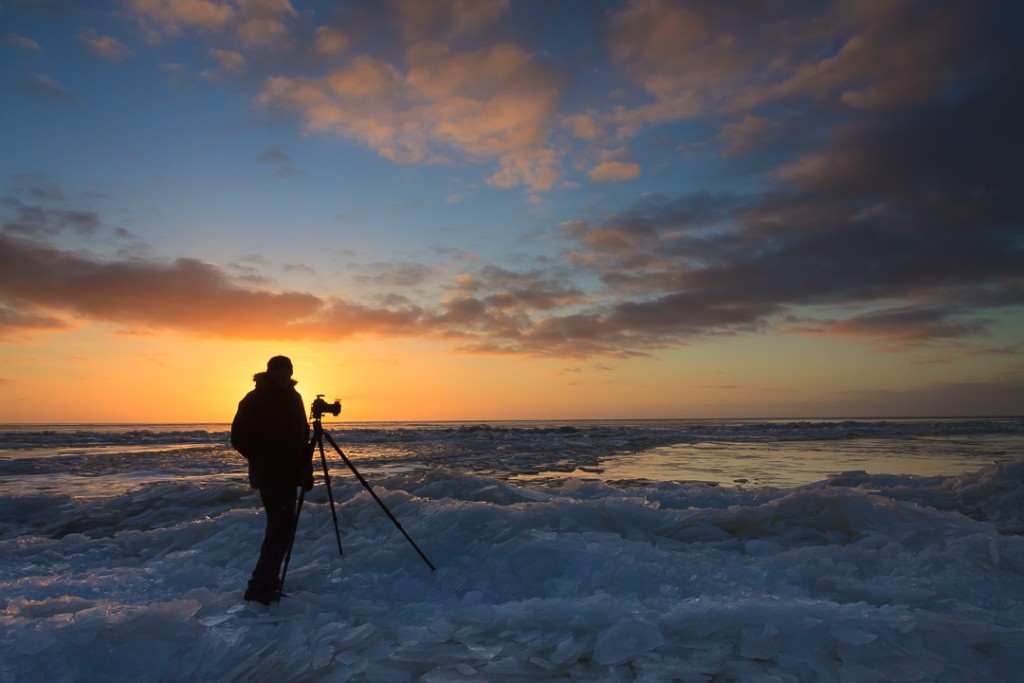 Date of birth: 14th of January 1972
How did you become passionate about nature photography?
As a small boy, I grew up in the countryside in the north of the Netherlands. Nature was all around and it was almost impossible for me not to fall in love with it. Furthermore, my grandfather was a big nature enthusiast and he also fueled my passion. Photography only came later.
What do you take with you on a photo shoot?
It depends. As a landscape photographer I love working with wide angle lenses, but what I use entirely depends on the image I'm planning to make. I use lenses from 15 to 400mm and full frame camera bodies.
What subject do you prefer to photograph and why?
I don't have a particular kind of landscape that springs to mind. I love scouting and finding interesting viewpoints, no matter what they are. Natural landscapes, urban landscapes, cityscapes, seascapes, micro landscapes. As long as I'm visually attracted to a landscape.
What is your favorite nature reserve?
There are many great Dutch national parks I love to visit. If I had to pick one, it would be the Lauwersmeer National Park. It's where it all started for me and I have many fond memories photographing there.
What is your favorite shooting position?
Anywhere the light is at its best.
Which nature photographer do you admire?
I love Hans Strand's work but there are many landscape photographers I admire. Joe Cornish, Peter Lik, and David Noton are just a few.
What quality must a nature photographer absolutely have?
You have to have passion. Passion fuels everything.
Which light situation do you prefer?
I love working with high-contrast situations. Everything just seems to have an extra quality to it when light and dark are fighting each other. I also love working in extreme weather conditions.
Which setting do you prefer: Manual-Aperture Priority-Shutter Priority?
Manual.
In percentage terms how much time do you take to create an image and to process the image?
To create a landscape image can take days, weeks or years. Waiting for the right light is what we as landscape photographers do the most. Post processing is only the last 4-5% of the final image.
Which processing program do you use?
I use Adobe Photoshop Lightroom and Adobe Photoshop.
Do you have any advice for future nature photographers?
Learn from others, but make your own choices. Be bold, stubborn and don't follow the crowd. You want to be, where everybody else isn't!
You can find out more about Bas Meelker on his website: http://www.basmeelker.nl/