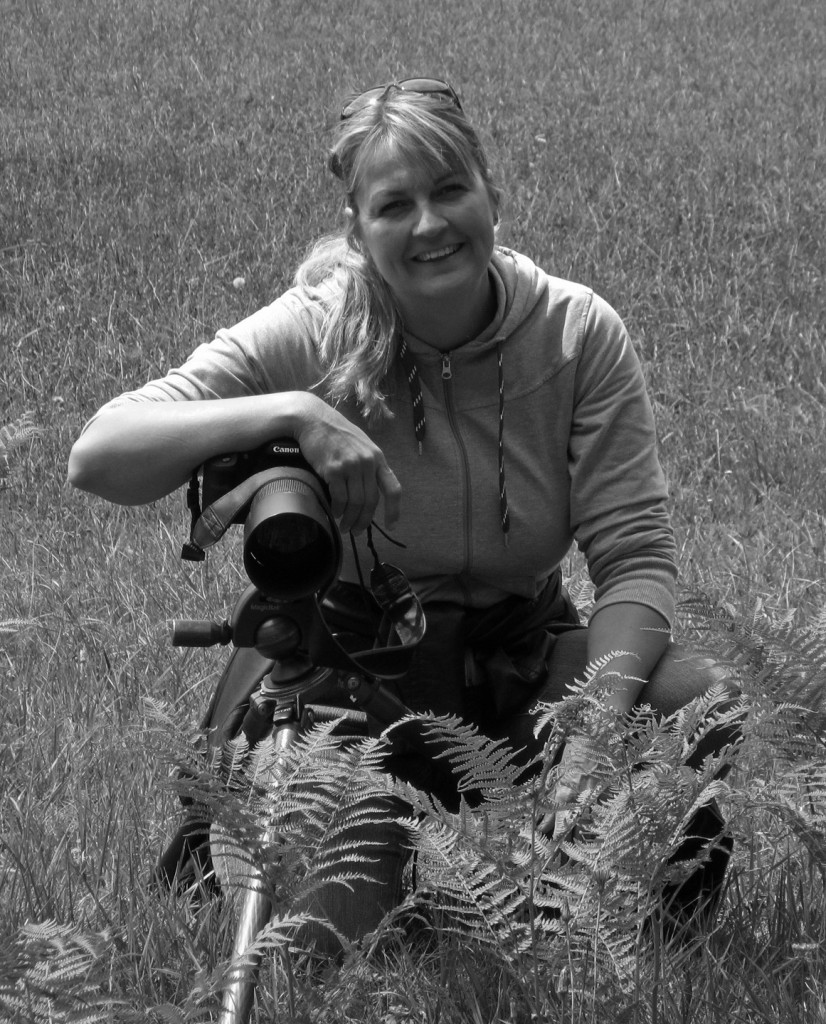 Date of birth: 13th of July 1969
How did you become passionate about nature photography?
The nature part was already in my genes and I started with (nature) photography at the age of 11 during a holiday in Austria. At that age, I found out that looking at my pictures gave me a lot of pleasure and happiness.
What do you take with you on a photo shoot?
It depends on the distance of my trip but next to my camera I always carry a tripod, beanbag, macro lens and a good sense of humor!
What subject do you prefer to photograph and why?
My big passion and love are butterflies in all stages: they tell a story and reflect the beauty and vulnerability of our planet. Next to butterflies I photograph other insects, spiders, amphibians, flowers, toadstools and much more.
What is your favorite nature reserve?
I don't have one. Mostly I stay close to home as I do not have much time available. As in the Netherlands every square meter has its function and because some nature area's are very crowded, I try to travel to France once a year to enjoy the rough and neglected nature.
What is your favorite shooting position?
Eye to eye with the subject!
Which nature photographer do you admire?
I don't have a name. For me, it is not important who made the picture but which message and/or story it brings. I like photographers with enthusiasm who really care about nature and have something to contribute as human being.
What quality must a nature photographer absolutely have?
In the first place love and respect for nature and in the second place patience together with enthusiasm and a certain kind of creativity.
Which light situation do you prefer?
Soft and warm light around sunrise and/or sunset.
Which setting do you prefer: Manual-Aperture Priority-Shutter Priority?
Manual aperture 100%
In percentage terms how much time do you take to create an image and to process the image?
At home I don't have much time available so the picture must be 'perfect' in the field. Sometimes I have a picture in mind and due to the weather circumstances it costs me years to get it and sometimes I have 'the' picture within a few seconds. It's unpredictable, like mother nature!
Which processing program do you use?
RAW-converter from Canon and Adobe Photoshop.
Do you have any advice for future nature photographers?
Always follow your own passion and be critical and strict to yourself!
You can find out more about Silvia Reiche on her websites:  http://www.silviareiche.com/ and http://www.vlinderfotografie.com/