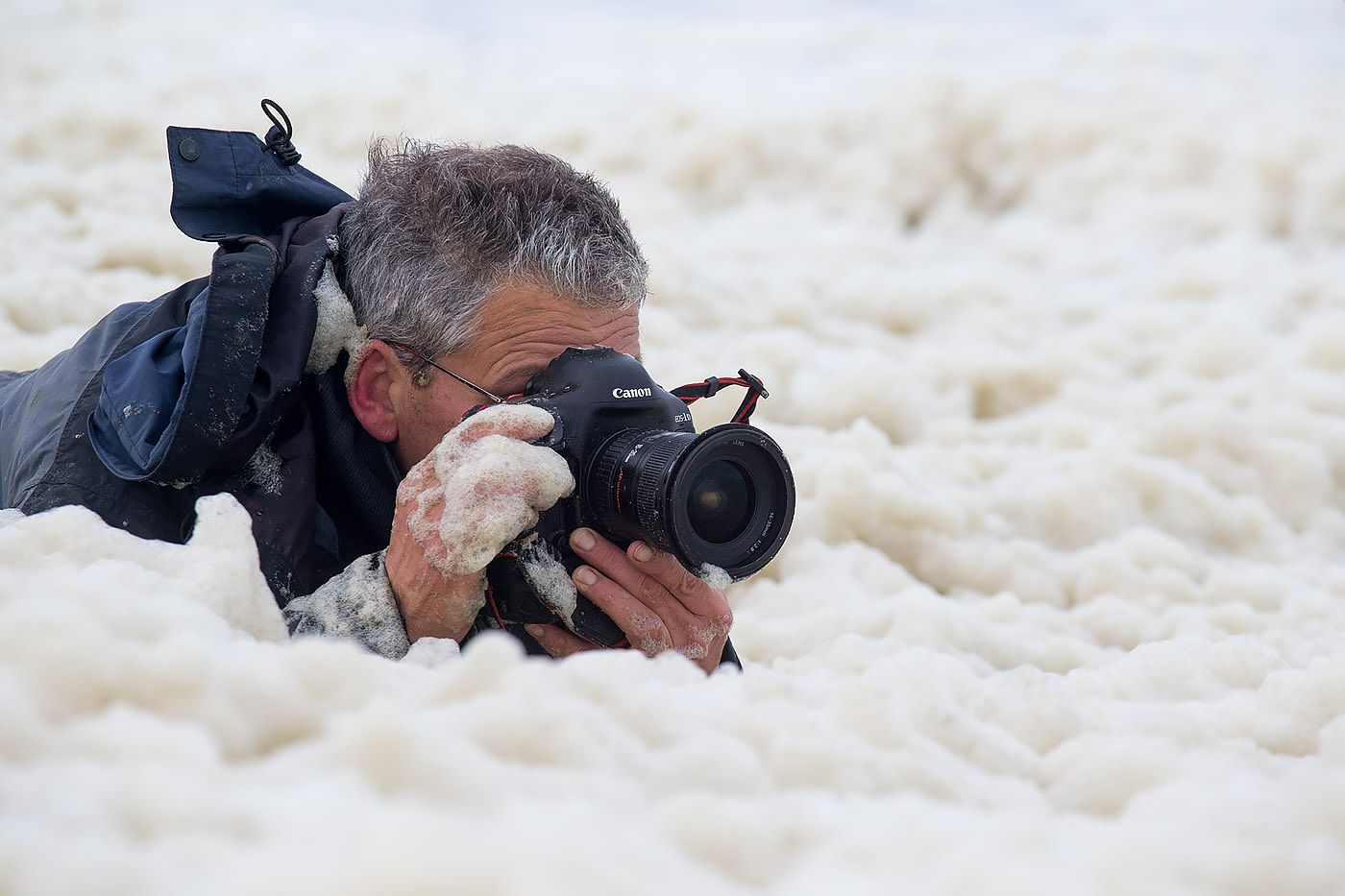 Date of birth: 10th of January 1959
How did you become passionate about nature photography?
I have been passionate about nature since I was 10 years old.  But back in the days I didn't use a camera yet.  I often went fishing or looking for eggs. Later, when I was around 20, I started observing nature.  It became a hobby to register everything on camera like a trophy.  The subjects had to be frame filling and totally sharp. Later I used a more artistic approach. Nowadays most of my photography is project based, together with my son Mart.
What do you take with you on a photo shoot?
What I take with me depends on the subject. Always my Canon 1DX body, a wide-angle zoom, a tele zoom, a macro lens and a set of filters. When birds are involved I also carry a tele lens 300mm F2.8 (with converters) with me. For special projects I bring a drone.
What subject do you prefer to photograph and why?
I don't have a subject that I prefer. I can have a lot of fun with landscapes, birds, plants, etc. For me it's more important to study the subject. I spend a lot of time on one subject, learning about animal behaviour or just waiting on the perfect light conditions for a specific landscape.
What is your favorite nature preserve?
In Holland: the beach, especially the beaches from the isles in the Wadden Sea.
Abroad: remote locations in Norway, Sweden and Finland
What is your favorite shooting position?
I don't have a favourite shooting position, it totally depends on the subject. If I have to name one: a few years ago I was taking pictures in a small lake and standing to my middle in an Icelandic pond filled with water of 30 degrees shooting mergansers.
Which nature photographer do you admire?
I admire photos more than I admire photographers.
What quality must a nature photographer absolutely have?
Patience, perseverance, creativity are a few of the most important.
Which light situation do you prefer?
Early morning or late evening light. But I also like the light coming from the stars, the moon and the northern lights during night time.
Which setting do you prefer: Manual-Aperture Priority-Shutter Priority?
90% aperture, 10% manual
In percentage terms how much time do you take to create an image and to process the image?
That depends on the picture. Some pictures require a lot of preparation time. Others need more processing. If I have to name a percentage, I would say 95% creating the image and 5% processing it.
Which processing program do you use?
Adobe Lightroom, Adobe Photoshop and a few plugins.
Do you have any advice for future nature photographers?
Study your subject and enjoy being out in nature. Photograph what you like and be critical on your pictures.
You can find out more about Jan Smit on his website: http://www.smitinbeeld.nl