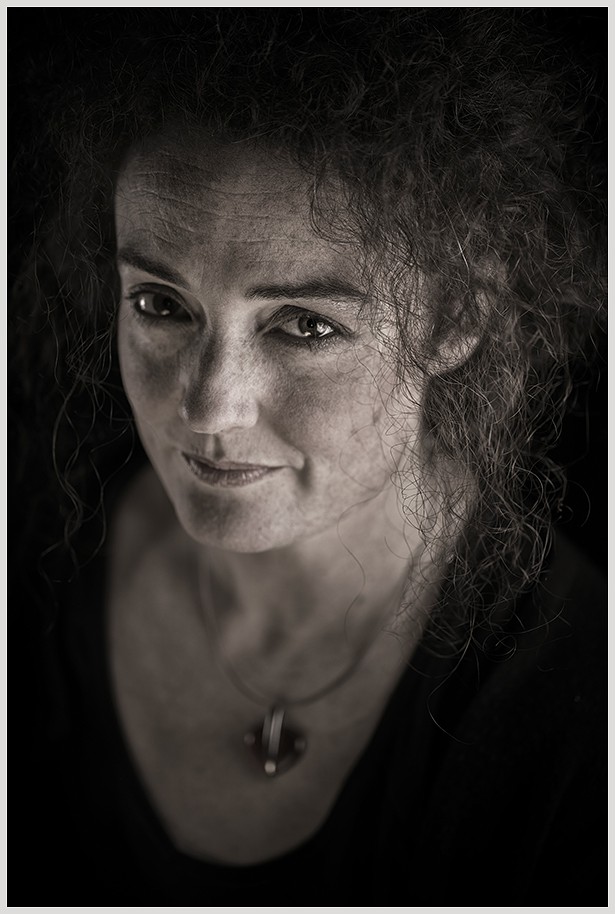 Date of birth:  27th of December and of course I'm only 25 as you can see no wrinkles on my portrait …
How did you become passionate about nature photography?
I've always been passionate about nature and photography as far as I can remember. When I was little I was allowed to use my parents camera during my holidays at my grandparents. It was a sort of a little treasure I only possessed in those very special moments …  I also lived in the countryside and well, I guess that when you grow up in such a place, you're fated to love nature, aren't you? One day, while I was playing with my brother, a baby robin landed on my hat and stayed there a few seconds (that's a true story). When you've got a bird flying above the head, I guess it blows your mind forever.
What do you take with you on a photo shoot?
Not much really… My bag together with my Nikon D810 or my old D90 and my beloved Tamron lenses: the SP 90mm and the SP 150-600mm. I simply couldn't live without these two lenses because they correspond to what I like and need the most in Photography. What's more, they really are excellent lenses and not only because I'm a Tamron ambassador ;).  The SP 150-600mm is perfect for me and I guess this particular telephoto lens is widely appreciated among female nature photographers: it's great and not too heavy so long walks are much easier! As far as the 90mm is concerned, I very recently got the new version and it seems even better than the previous one, which I didn't even think possible.
Then of course, there is a lot of mess in my bag, the most important piece of mess being a little notebook where I write important things while out on a photoshoot: things I see and want to remember or poems coming to my mind unexpectedly and words are not well behaved you know, they always show up when you do not expect them to (they're even so wicked they often wake me up at night!)
What subject do you prefer to photograph and why?
I do have favourite subjects such as deer or owls I'm just totally fond of but photography has always been a magnifying glass for me and has enabled me to discover and study many other species such as the amazing springtails. It is stimulating and important for me to go on learning day after day and to focus on different species or issues. It is ever so interesting and rewarding! Even the simplest things such as tiny insects or mushrooms take you to an overwhelming journey when you let them lead the way…
What is your favorite nature preserve?
Well, I actually have no real nature preserve at hand. The closest thing to a nature preserve is the huge national forest of Orléans next to where I live and where I very often wander in. Unfortunately, my region is a well-known hunting area and even the national forest is a hunting ground. Therefore wildlife is rather difficult to track. Men is definitely associated with danger and I always make sure it remains so knowing how dangerous it would be for an animal to get used to my presence. I'd so love one day to be able to observe animals who wouldn't associate men with aggressiveness or threat. The feelings you must experience then are probably second to none!
What is your favorite shooting position?
Ha ha, this question sounds naughty 🙂
Now, now, let's be serious …  I'm always lying on the ground …  I hardly ever use a tripod, I don't like it: I do not feel free, invisible and fast enough when I have one. What's more, I like to see things from what I take photos of points of views. This is the reason why you'll find me on the ground most of the time.
Which nature photographer do you admire?
I love many of them but when I really got into nature photography for good I must admit I had no real photographic knowledge and I still have a very bad one (I really have to work on that!). I'm definitely more knowledgeable of other artistic medias, such as painting and drawing that I used to practice and study too. But then it probably was a great chance to know so little because you then listen to yourself instead of being inspired too much. I probably am now though, you inevitably are when you like someone else's work even if it's unconscious. And from time to time, I discover a new photographer with a similar approach to mine, similar tastes and it's always a surprise, a great pleasure and of course, it's reassuring too: I'm not the only mad nature photographer in the world, tee hee! (my twin Olaf will agree!)
What quality must a nature photographer absolutely have?
Patience and respect…
Which light situation do you prefer?
Nothing surprising for a photographer: my favourite moments are linked to the sunset or sunrise, the light at those two particular moments is just magic, so just before or just after. I love the night too and my favorite light is the one you get in the autumn. This is also why it's my favorite season.
Which setting do you prefer: Manual-Aperture Priority-Shutter Priority?
I'm always on full manual mode (I never use other modes), even for focus, I hardly ever use the autofocus thing. This is probably my old fashioned self surfacing but I feel I'm more efficient and even faster in manual focus. What's more manual setting enables me to choose exactly what I want. I really don't mind about histograms or such things. What guides my photography is what I want to see on the paper in the end, not if it's right or wrong.
In percentage terms how much time do you take to create an image and to process the image?
You mean how many hours out in the nature compared to hours in front of my computer? Well, many many hours out for sure. Processing is quite simple as far as I'm concerned, I do love this part of the process though but it's not too long. I spend more time fighting with my old computer or procrastinating on Facebook … Yes, I'm baaaaaaaad 🙂
Which processing program do you use?
I use Lightroom and I like it a lot although I'm sure I don't use all of it yet. I keep discovering new things …
Do you have any advice for future nature photographers?
Well, I think we must try and go on learning for ever: if we know something well, then it's easier to show it well because we've come to love it too. This is what I like the most about photography. I'm not a biologist and I lack knowledge about many things but photography enables me to discover things, learn about them and become fond of them.
To beginners, maybe I'd tell to stay true to themselves while practicing a lot to develop their photography. But really, everybody has different expectations and one has to respect that. As far as art is concerned, it's always difficult to give an advice. As a teacher (a former teacher actually although I now propose workshops and masterclasses in photography), I can explain many things, technically speaking, and be generous and happy to provide people with hints and tips but the most important thing in art has nothing to do with technique and once one masters what he can,  then forget about, one has to find the key, with help/guidance or not, deep in oneself. Oooh, that was a difficult question actually and a terrible answer I'm afraid… Such a pity when I've always been taught at school that conclusions were crucial!
You can find out more about Myriam Dupouy on her website: http://www.myriamdupouy.com