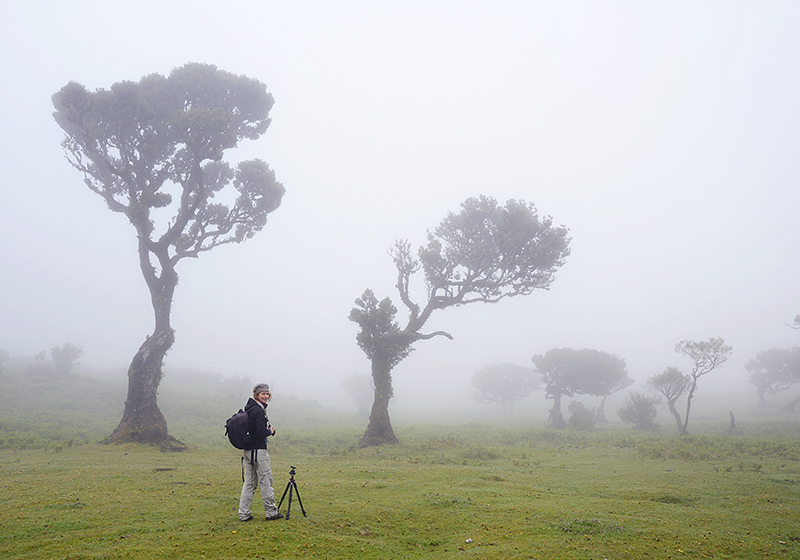 Date of birth: 6th of July 1971
How did you become passionate about nature photography?
Photography has always been a part of my life. It's since I met my boyfriend Edwin Giesbers (in 2002) who is a professional nature photographer that I focused more and more on nature photography.
What subject do you prefer to photograph and why?
My favourite subjects are macro subjects such as flowers, toadstools and insects. With the macrolens I can create my own world. I can create an image that cannot be seen with the 'naked' eye and therefore is far away from any 'truth'. The more the image surprises me the happier I am.
What is your favorite nature preserve?
Until recently my favourite shooting place was 'the Hatertse Vennen' in Nijmegen, a fen area close to my home. Sadly enough this place now has become 'victim' of large scale tree cutting. So I'm afraid I'll have to search for another favourite shooting place…
What is your favorite shooting position?
I prefer low to the ground shooting. It's no good for the body but it gives opening to a more creative image where I can play with unsharp fore and backgrounds.
Which nature photographer do you admire?
So many. If I mention some of them here, I'm afraid I'll do shortage to some others. Apart from getting inspired by other (nature) photographers, I also like to get inspired by random pictures, no matter from who they are.
What quality must a nature photographer absolutely have?
I guess he or she must have patience and must be self critical.
Which light situation do you prefer?
I prefer two light situations: one when the sunligt is warm and the shadows are cool (mainly in the morning and in the evening) and the other one is sunny light but only assuming I can block the sunlight with an umbrella.
Which setting do you prefer: Manual-Aperture Priority-Shutter Priority?
I prefer aperture priority and when necessary I correct this exposure with min or plus. My aperture is more important to my images than my shutterspeed. Most of the time I use almost open aperture, to create lots of blurry surroudings.
Do you have any advice for future nature or wildlife photographers?
Do your own thing, find a way or subject that satisfies you the most, specialize in it and try to surpise yourself.
You can find out more about Misja Smits on her website: http://www.misjasmits.com/