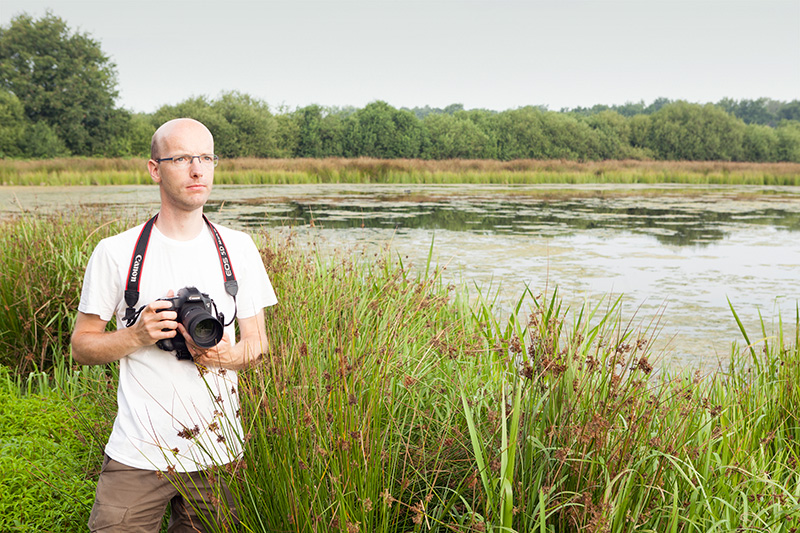 Date of birth: 27th of June 1980
How did you become passionate about nature photography?
As a child I always liked being in nature. With the camera all the beauty could be captured. With my passion for nature photography I try to show people how beautiful their own environment is.
What subject do you prefer to photograph and why?
Landscapes and more abstract issues. I'm a real landscape enthusiast. Trying to make the most stunning pictures of landscapes from their specific characteristics (natural, but also the human impact / cultural history) is for me the challenge. Abstraction usually can be expressed by using a macrolens with a large aperture. It's wonderful to sharpen all your senses and to seek extremes in creative possibilities.
What is your favorite nature preserve?
I prefer to stay close to home and limit myself mainly to the nature of the (Dutch) Province Limburg. Which area I prefer is a bit inspired by the seasons. National Park De Meinweg excels in its diversity, the different Peat areas through the endless vastness and Savelsbos because of its outstanding spring flora.
What is your favorite shooting position?
At that moment I prefer the height that is necessary to create an interesting foreground. For a lot of macrowork or animal portraits I use the lowest possible position.
Which nature photographer do you admire?
Some pictures speak up. Who makes them is not so important to me. Also good photographers take pictures that are not appealing to everyone. Yet some names: Ansel Adams (black and white in unmatched form), Vincent Munier, Bastien Riu, Paul Nicklen, Joe Cornish, …
What quality must a nature photographer absolutely have?
Being able to see photographically interesting possibilities. Whether this is a potential landscape or even tiny details, in the big picture it does not matter. Knowledge is another important feature. Not only the knowledge of photography, but also the knowledge of the subject to photograph. Only that way your pictures really mean something.
Which light situation do you prefer?
A foggy morning.
Which setting do you prefer: Manual-Aperture Priority-Shutter Priority?
Mainly aperture priority. In specific cases manually, as with great contrasts (think dark animals in a snowy landscape).
Do you have any advice for future nature or wildlife photographers?
Take a good look at your own environment. There is more to see than you think. How impressive results from far away places are, do not stare blindly at those pictures.
You can find out more about Bob Luijks on his website: http://www.natuurportret.nl/