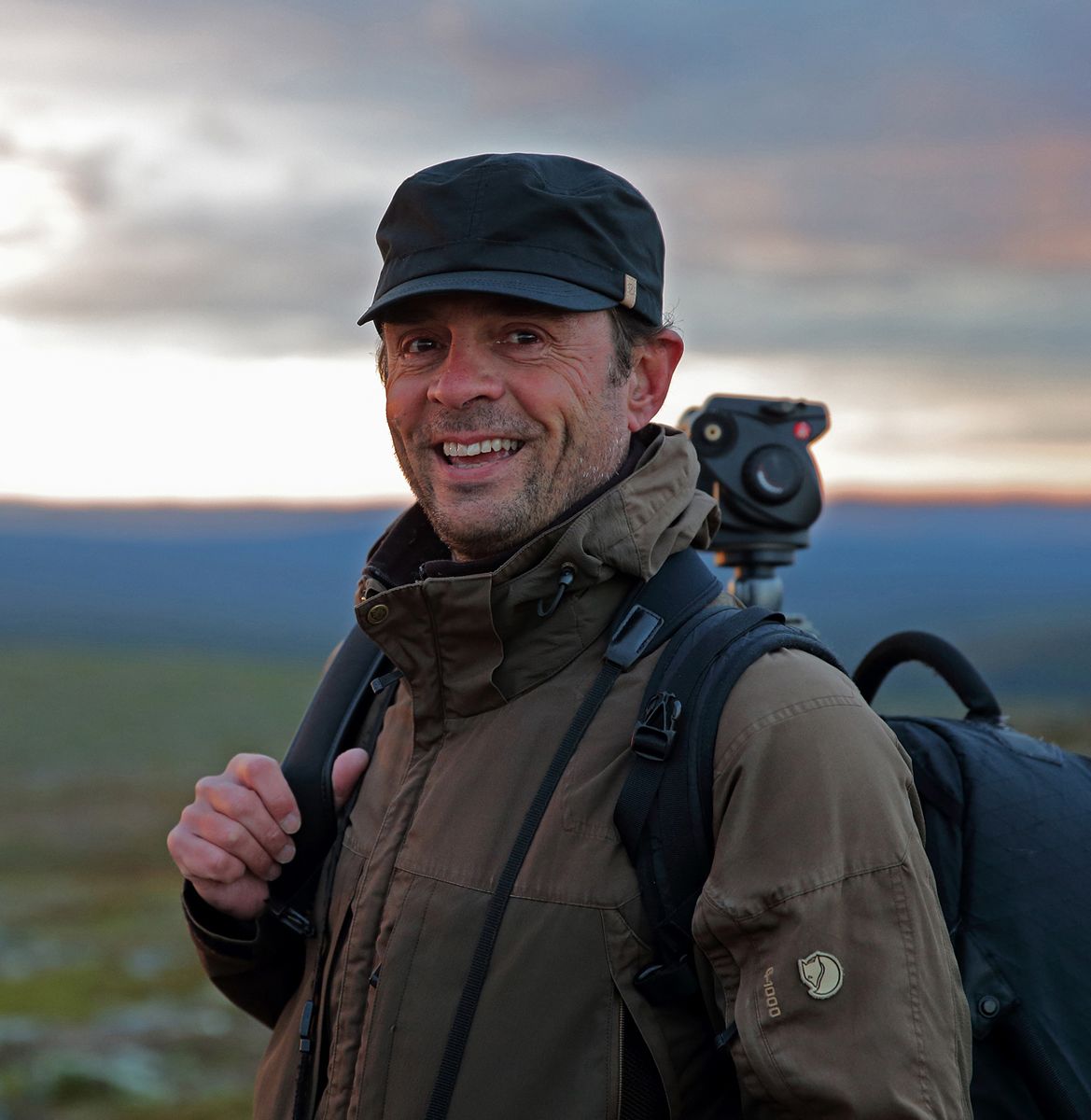 Date of birth: Back in 1960
How did you become passionate about nature photography?
Gradually. I guess I was born interested in nature and it made me navigate to things like the biology club we had in my school when I was just ten or so. I had friends who shared this interest. And I lived in an area on the eastern fringes of Helsinki with lots of forest around us. We spent lots of time outdoors and watching birds provided us with something to do. It was fun and exciting. Eventually it led to photographing, first with my father's camera and at about 15 I got my first own camera body. My first bird image is from 1972, a pheasant.
Bird photography was something I did pretty much constantly albeit in varying levels of engagement as I grew up, studied economy, got married, started working in the world of business, and the family grew. At some point I started to harbor the idea that I'd like to turn my hobby into a career and in late 2004 I quit my day job and set up my own business as a bird photographer. It's been my path since and I hope to continue until very late retirement.
What do you take with you on a photo shoot?
Canon has been my choice since way back and now I've been a Canon Explorer for a few years. At the moment I have two EOS-1D X Mark II bodies plus a 5DS R.
Lens choices depend on the project and the target. Some birds are photographed from afar, which requires long tele lenses and extender; others allow one to get closer and work with a birds-in-the-landscape approach, and then I can use some wide angle lenses.
Up until about three to four years ago, for well over a decade the 500mm was my number one lens. Now I vary my lenses more, ranging from 24mm to 600mm. 70-200mm is a very good lens and I use it quite a lot.
What subject do you prefer to photograph and why?
Birds and pretty much only birds. I'll shoot a squirrel or a wolf if it happens to cross my viewfinder but it's not what I go after. I decided to use my knowledge of birds as the bedrock for my photography, besides, they are fascinating. Also, choosing birds means you're not stuck to certain habitats or areas or style of photography. The world is my oyster, so to speak. However, I specialize in European birds; one lifetime is not long enough to do all the birds of the world as much as I want to cover them. Although, sometimes I venture further out, Japan for example, as a bird photographer's dream holiday, or I follow European birds to where they winter, such as North Africa.
What is your favorite nature preserve?
I'm not sure I can say one is better than the other but if pressed, maybe the Urho Kekkonen National Park in Finnish Lapland. I love the North, in all times but especially in the winter; I love snow.
Another absolute favorite would be the Varangerhalvøya National Park in the north of Norway.
What is your favorite shooting position?
Anything comfortable… Joke aside, it is true that it's important to have a good position and be comfortable, because it's a waiting game, and even when shooting, it often takes a long time, because the key thing in bird photography is to have many opportunities to get it right, whatever it is one is working with.
Which nature photographer do you admire?
There's a few, but one that I have always looked up to is Finland's grand old man of nature photography, Hannu Hautala. He's a nature photography pioneer, especially in the northern winter, and a prolific author of books, but perhaps it's also his kindness, openness and willingness to share and help that truly mark him as somebody to admire and like.
What quality must a nature photographer absolutely have?
If for one's own enjoyment, patience. If for a wider reach of audience, perseverance.
Which light situation do you prefer?
Snowlight
Which setting do you prefer: Manual-Aperture Priority-Shutter Priority?
Shutter Priority, because I want to control movement.
In percentage terms how much time do you take to create an image and to process the image?
Impossible to say. But I guess it's about two thirds out there and one third at the computer. Which is why I have hundreds of thousands of RAWs to sort out when I retire…
Which processing program do you use?
Phase One's Capture One to convert RAW to tiff and make the basic adjustments, finalizing the image in Adobe PhotoShop to edit. For browsing and deleting I use Canon DPP 4, making presentations I use Phase One's Media Pro.
Do you have any advice for future nature photographers?
Go out, observe. Study your subject. Especially if it's an animal, learn their behavior. For two big reasons! One: it will help you in your photography as you will learn to anticipate action so you're ready for it, instead of being always helplessly late. Two: you avoid doing harm to your subjects. Number two is actually Rule Number One.
You can find out more about Markus Varesvuo on the website he shares with a few colleagues: http://www.birdphoto.fi/

Instagram: www.instagram.com/markusvaresvuo/

Facebook: www.facebook.com/markus.varesvuo